Raised garden beds are incredibly popular nowadays, and it's easy to see why. Because raised beds are above the ground, no bending or kneeling is required, which is ideal for those of us with bad knees and sore backs!
Plus, raised garden beds make growing fresh fruits, herbs and veggies easy. For one, you can set up multiple garden beds with different soils to help each of your plant species thrive — no more struggling, unhappy plants. Secondly, raised garden beds require far less maintenance than traditional garden beds, as weeds will have a hard time growing through the base of the bed.
If you're thinking of investing in one of these miracle planter boxes, it's important to know how to fill raised garden beds for success. We're here to make it simple — in this article, we share all the essential info you need for happy, healthy plants (like what soil to put in raised beds).
How to fill a raised garden bed in six simple steps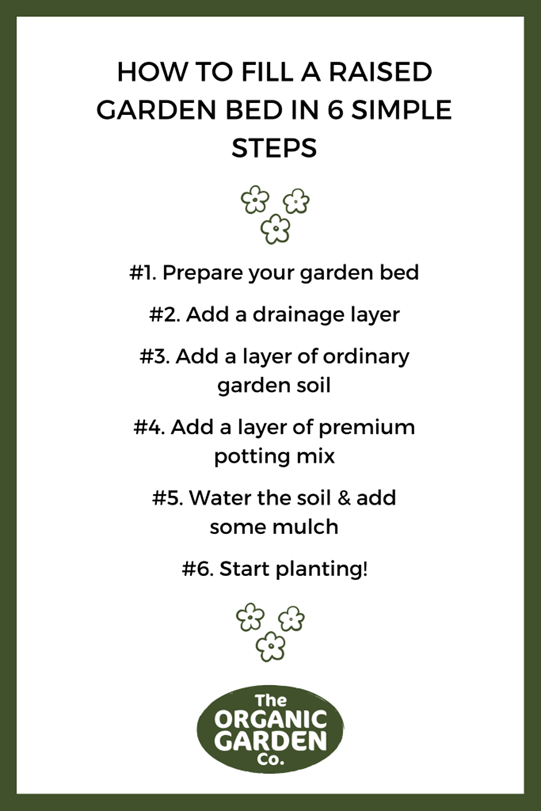 Before you can start growing fresh, delicious produce at home, you'll need to know how to fill a raised garden bed. The good news is that it takes six simple steps and a trip to the local nursery or hardware store to pick up some supplies!
Step #1: Prepare your garden bed
You'll need a good foundation for your garden bed. To start, look for level ground in your garden or even on the deck, the footpath, or the driveway. If you're setting up your raised garden bed on grass, ensure the grass underneath the base is dead and removed before adding aggregate and soil.
Step #2: Add a drainage layer
Next, it's time to start "lasagna gardening" — adding layers of healthy, fertile soil and aggregate that drains well.
We recommend filling the base of your raised garden bed (the drainage layer) with organic matter from around the home, like the cardboard packaging from the raised garden bed you're assembling! You might even use leaves, logs and sticks, but be sure to check the growing requirements of the plants you're planning to grow.
Leave 300mm of space above this layer for soil and mulch.
OPTIONAL: Add a weed mat or some garden fabric over the top of the drainage layer to allow water to filter through without spilling soil or potting mix particles.
Step #3: Add a layer of ordinary garden soil
Our largest garden beds are 200cmL x 100cmW x 73cmH. Filling them to the top with a premium soil blend can be expensive, so we recommend using ordinary garden soil or "topsoil" to fill in some space at the bottom (up to 300mm soil depth is fine).
Be sure to purchase fresh topsoil from the local hardware store or nursery and not the existing soil in your garden — this can cause long-term growth problems.
NOTE: This step is optional but recommended to save money!
Step #4: Add some premium potting mix
Next, add some premium potting mix — look for good quality soil, like 100% natural soil, Certified Organic soil, premium boost soil with organics, or premium soil with controlled-release fertiliser. These soils are moist and won't dry out like ordinary garden soil.
Around 300mm of potting mix will allow most fruits, herbs and veggies to grow, even root vegetables like carrots or parsnips.
Step #5: Water the soil to help it settle & add some mulch
Rather than pressing the soil down, water it so it will settle naturally. Then, add a layer of sugarcane mulch to the top (around 100mm) of your raised garden bed for soil moisture retention and temperature control.
Step #6: Start planting!
Now that all your layers are complete, it's planting time! Think tomato plants, potatoes, carrots, capsicums, lemongrass, basil, onions, pansies and petunias — the options are almost endless with a raised garden bed!
How to choose the right soil for raised garden beds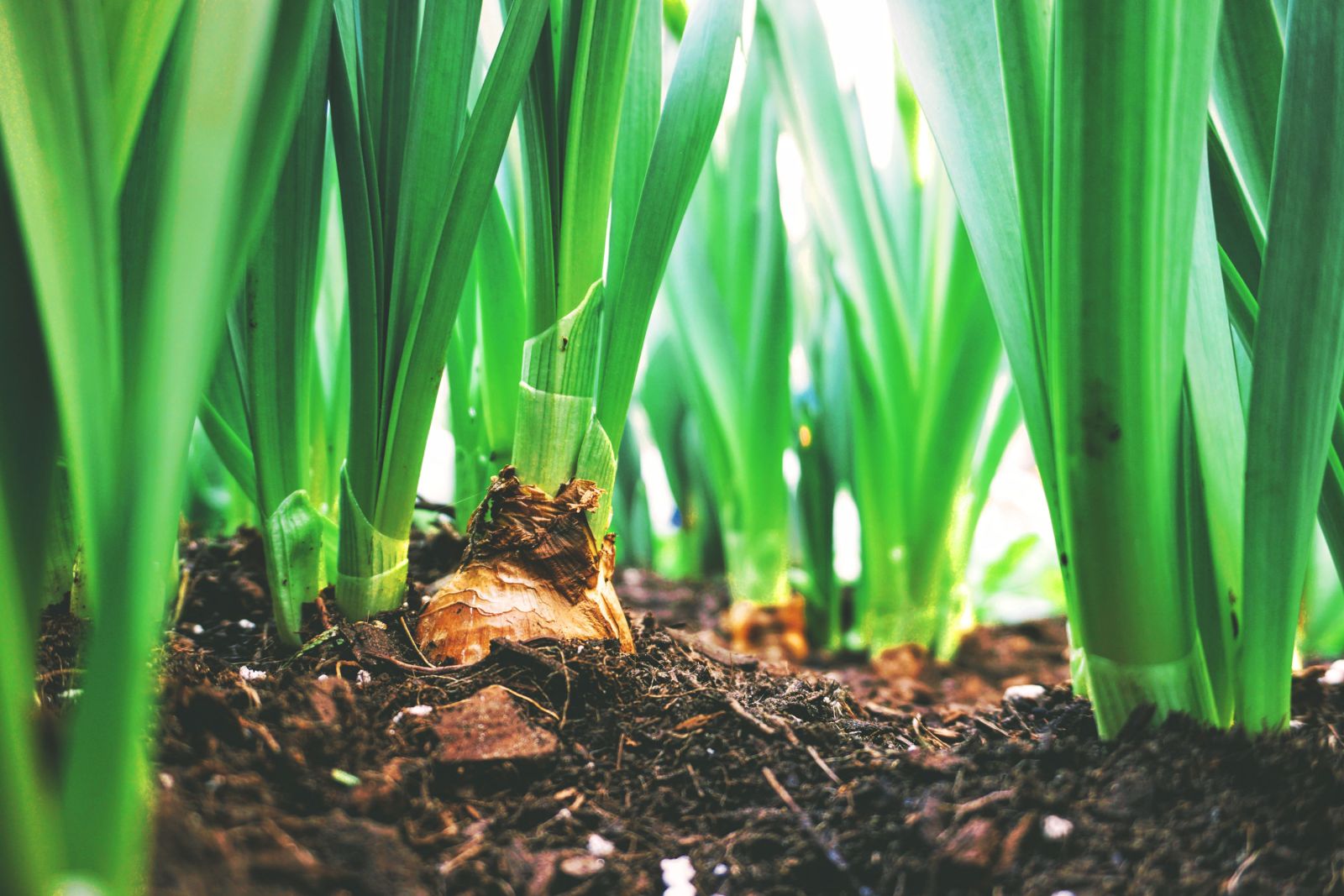 Now, onto the potting soil for raised garden beds.
It's important not to use cheap soil mixes, especially if you want to see your plants thrive. We recommend opting for 100% natural soil, Certified Organic soil, or a special soil mix like a booster or fertiliser-controlled soil.
Never use ground soil from your existing garden. Using existing soil from your garden can cause long-term problems like water logging, weeds and poor growth. Come garden season, you want to see your plants thrive!
If you're looking for the best soil for a vegetable garden in a raised bed, we recommend opting for a soil mixture with rich organic matter in the mix. Vegetables need a little more care than other plants, so look for soil with compost and organic material like leaves or aged shredded bark.
Both fruits and vegetables like rich, moist, and well-drained potting soil with neutral acidity (this excludes potato plants and most berries, which love naturally acidic soil).
Start a thriving garden in your backyard with a raised garden bed from Organic Garden Co!
Ready to start raised bed gardening? Then shop raised garden beds online with Organic Garden Co! Made right here in Australia, our raised garden beds come with an innovative SNAPTiTE assembly system, meaning no tools are required — the bed sheets simply slide into the posts and lock into place.
It takes about five minutes to put together a raised garden bed from Organic Garden Co, so you can skip right to preparing the garden bed for planting. All you need is the aggregate, a weed mat, topsoil, premium potting mix, mulch and, of course, your seeds or seedlings!
Shop raised garden beds online for fast, free shipping on orders over $250! For orders under $250, a $15 delivery fee will be incurred.* We offer flexible payment options like Afterpay, so you can start growing now and pay later.