Raised gardens beds vs in ground gardens: what's best for your produce?
Before you start your home gardening journey, it's important to consider whether you will plant your crop in raised garden beds or plant directly into the ground. Both options are equally effective in growing produce, but one may be better than the other depending on your individual circumstances.
Let's deep dive into some factors that might play a part for your home garden.
Key points to consider when choosing a garden bed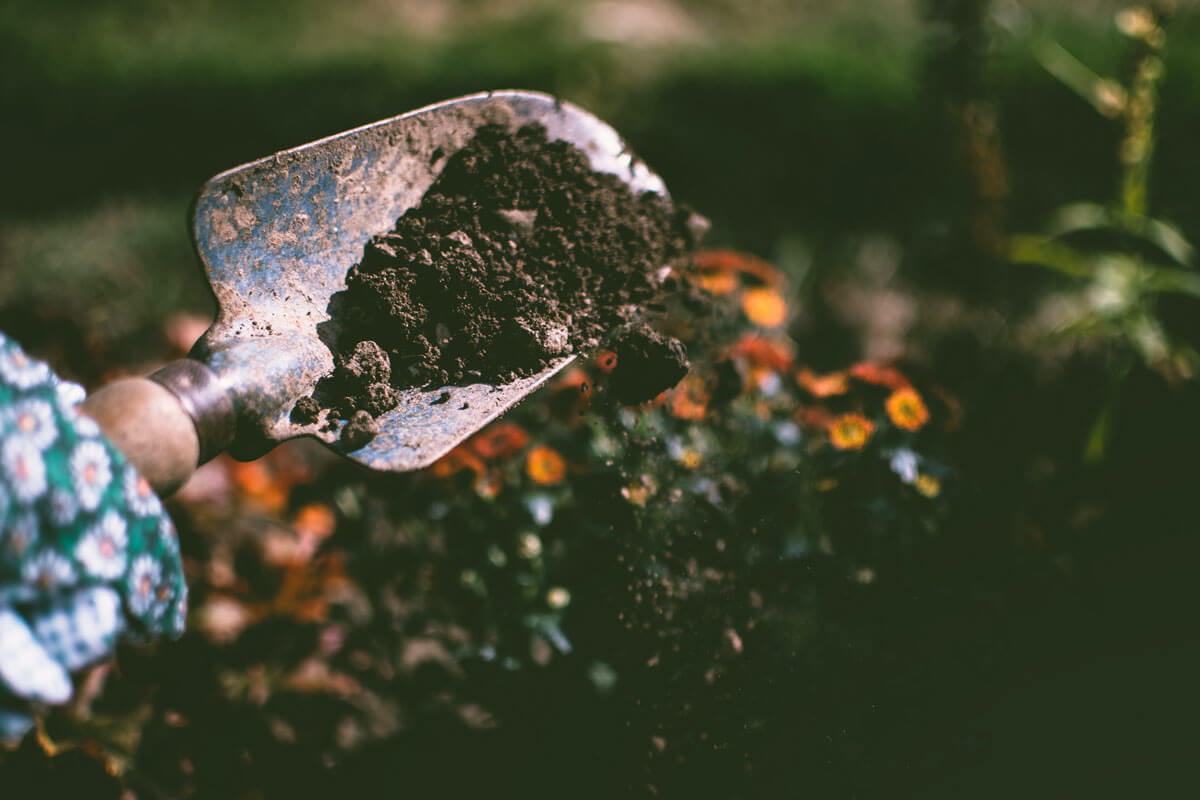 Climate
The climate you live in should be a determining factor in whether you go with raised garden beds or in-ground beds. For warm climates, in-ground beds can be better at retaining moisture and therefore require less watering.
However, for colder climates, it may take longer for the ground/soil to warm up in the winter so having a raised garden bed, which will warm quicker, may be the better option
Crop
While climate can play a large determining role in whether you choose in-ground beds or raised garden beds, what you plan to grow is also very important. Different plants thrive in certain soils and temperatures; whether it fruits below or above the ground and its root system.
Some plants need the soil to hold more moisture while others don't like wet feet – adequate irrigation and drainage are both vital in ensuring your garden is happy.
All these factors are important to consider, so it's best to always research before you begin setting up your garden.
Soil
Soil is critical to the success of your garden. Soil type varies greatly in Australia – with clay, sand and silt being the most common, none of which may be the best option to grow your produce or plants in.
Don't fret, you can always improve the soil quality, but this can require some extra initial effort and upkeep over the long term. You may be lucky and have loam soil that is a mixture of clay, sand, silt and organic matter, in which case, in-ground beds could be the way to go!
With a raised garden bed, you get the choice of the soil you put in. With the huge growth of home gardening culture in Australia, there is a large variety of options available to you at your local hardware stores or landscape yards. You can find the perfect soil and fertiliser for your needs.
Is a raised garden bed a good choice for me?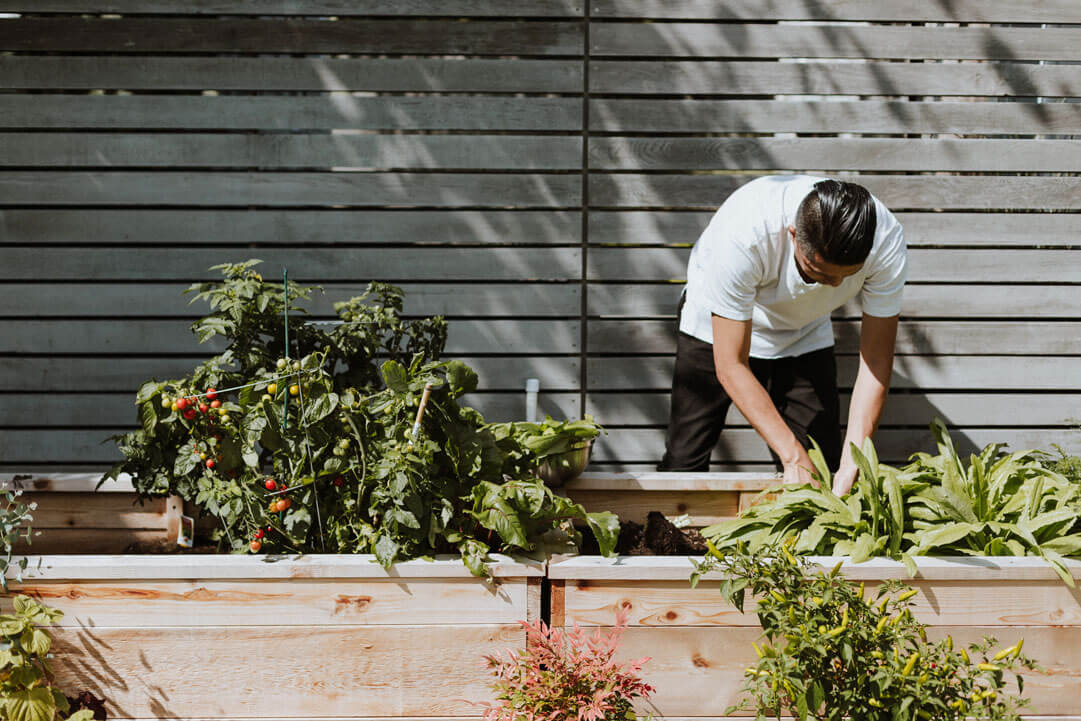 Raised garden beds are a great choice for many people. They can be made from many different materials such as wood, steel, brick, pavers and plastic. Depending on your DIY appetite, you can make your own or buy a kit from your local hardware store or online. Kits are generally simple to put together – this makes it easy for anyone to start a garden!
If your soil isn't favourable to growing plants, a raised garden bed could be a good choice. You can choose the type of soil you fill your planter box and tailor it to suit what you plan to grow. In-ground veggie beds could require more work to ensure the soil is prepped for planting. Drainage can also be better in a raised garden bed as the soil is less compact, you've just got to consider what your plants like!
Being raised off the ground can make it harder for weeds to form. While it's not completely foolproof, as weeds can still grow wherever there is organic matter, you can place weed mating or a layer of cardboard down for added protection.
You might also find by raising your bed off the ground, less pests and critters from the soil exist and it is a little harder for them to get in. These are all great benefits, particularly if you are a novice gardener.
Raised garden beds are great for plants that grow above the ground as it makes it much easier to manage at working height. Your back and knees will also thank you for not needing to bend as low to maintain your garden.
The root system of what you plan to grow is also important as you will need to consider whether there is enough room for your plants to thrive in the bed.
While raised garden beds have many benefits, they do generally come with a greater upfront cost.
The raised garden bed itself can be relatively inexpensive, depending on whether you are using a kit or are making it yourself from new or recycled materials. However, you will need to also factor in the cost of soil, fertiliser and mulch, which to fill larger beds can become pricey. We do have some cost saving tips and tricks for filling your garden bed here.
Is an in-ground bed the best choice for my garden?
If you have a large sunny backyard area, you may be considering whether it's a good idea to build an in-ground garden bed. This is a good choice if have soil that will allow your plants to flourish. In-ground beds can also save on assembly time, and you can start growing sooner!
Typically, in-ground beds are cheaper to set up as you don't have too many upfront or ongoing maintenance costs. However, you may choose to spend some time preparing the soil to get it ready, by removing any grass and loosening the soil. Placing down weed mats to prevent weeds from forming will also save you on future maintenance.
Weeds are more prevalent when you have an in-ground bed. The soil could already have weed seeds and it is far easier for them to spread. Compared to a raised garden bed where you can place weed mats and other heavy rocks and other material down first before you place your soil, you are somewhat limited with an in-ground bed. To best combat this, some good soil prep before planting is recommended.
Of course, weeds still carry through the wind and can breakthrough the weed mats in raised garden beds, though it is more prevalent with in-ground beds.
Pests and other critters can find their way into your crops more easily with in-ground beds. Birds, possums and other rodents can be common in Australia. Raised beds make it quite easy to put netting up around to deter wildlife, it is trickier to set up with in-ground beds but there are options available depending on your needs.
Companion planting can also help with growth and deter some pests, so it's always good to consider what you grow in close proximity. Regular maintenance is best to ensure your crops stay healthy and free of bugs, rodents and other wildlife.
If you live in a cold climate, you may find that the ground takes longer to warm up. This might work for some plants, but not ideal for others. In-ground planting may therefore require planting more closely in line with the seasons to make the most out of your produce. If you do want to keep them in-ground, creating semi-raised rows might assist; by placing the soil higher off the ground, it has better drainage and will ensure water is not pooling at the roots which is better for your garden.
For larger vegetable patches with many rows, in-ground beds make it accessible for machinery to get through for maintenance. However, if you don't have access to machinery, it can be quite tiresome on your body due to bending down quite low.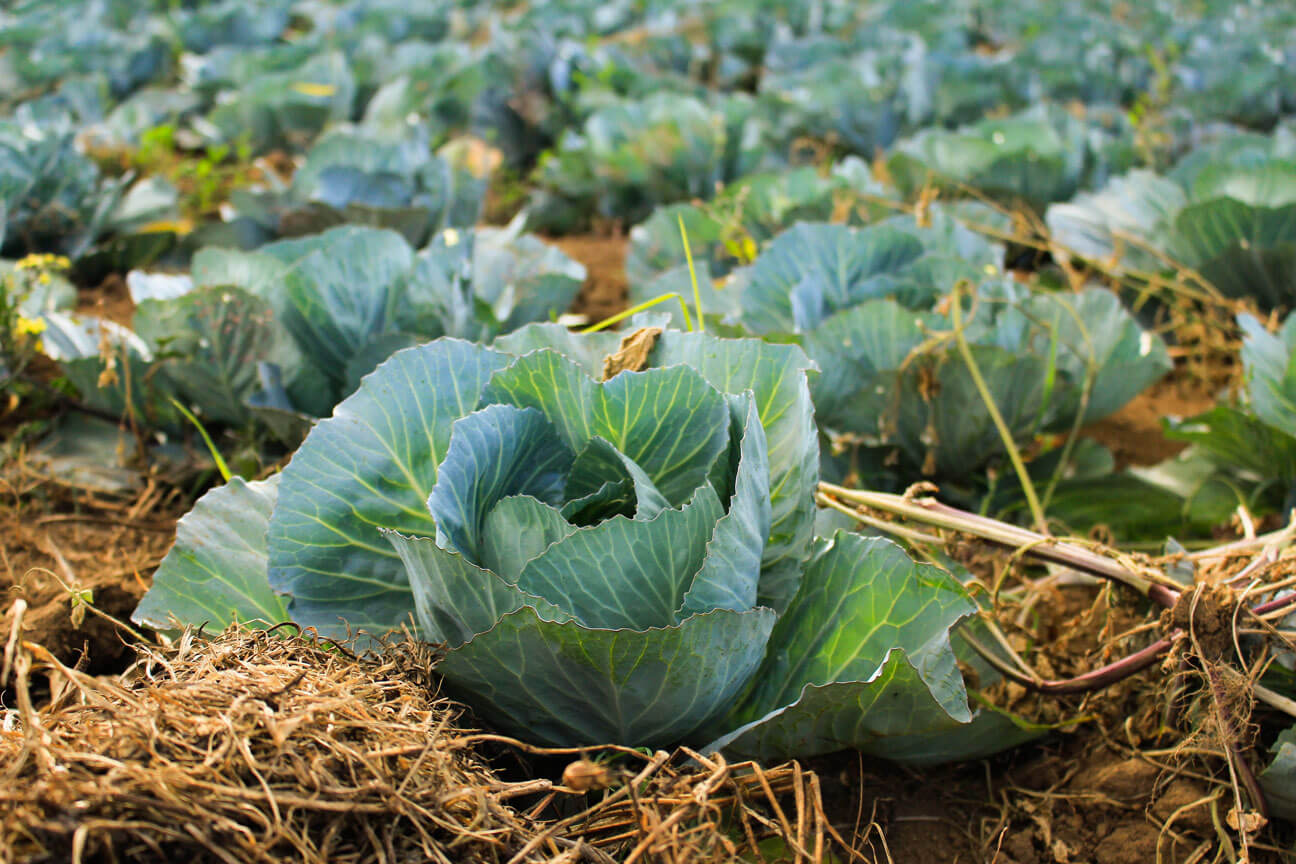 As always, it is best to consider what you are trying to achieve from your garden. For those that are looking for a hobby, something lower maintenance, a raised garden bed may be ideal. If you're an advanced gardener and plan to grow rows upon rows and don't mind the upkeep, in-ground beds could be a better option for you. Either way, with some love and regular maintenance, your garden will thrive no matter which garden bed you choose.
If you are looking for corrugated steel raised garden bed kits, we have a range of different colours and sizes available that can be easily assembled.